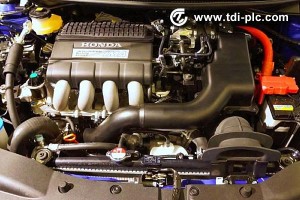 Katana Supercharger System for Honda CR-Z.
We're really pleased to be given exclusivity on the Katana supercharger system for Honda CR-Z developed by Mugen Euro, which was formerly only available via the franchised Honda dealer network at great cost.
The Katana supercharger system for Honda CR-Z was orignally sold as MUGEN supercharger system but has been rebranded as "Katana" to comply with contractual conditions, and we've also managed to reduce the price from what it was previously.
As you would expect from a company like MUGEN, the design and manufacturing of the compenents is OEM quality, and the development/testing processes are extremely robust and thorough. Included in the supercharger system are a Rotrex compressor, front mounted intercooler, larger fuel injectors, oil cooler, air box, bypass valve, all pipes and hoses etc, and of course a reprogrammed ECU.
With approximately 175hp on top and with super smooth torque delivery, in our opinion this is probably the best supercharger system available for the CR-Z as it benefits from the heavy investment necessary to make it an "OE fit" by Mugen Euro. If you're interested in a supercharger system for your CR-Z and you prefer to have unbeatable quality and the right logo, this is the one to go for!
Please follow this link to review the Katana supercharger system.