Cosworth EJ20/EJ25 High Volume Intake Manifold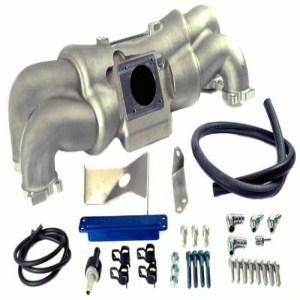 With over 50 years of heritage and technology at the very highest levels of Motorsport, Cosworth high performance engineering is unrivalled at the track or on the road. This expertise is now available to Subaru owners.
The Cosworth high volume intake manifold is made from lightweight cast aluminium featuring large tapered runners with radiused inlet runners for improved air flow which is the key to big power. Engineered for easy installation and comes with all components necessary.
Features:
Substantially increased plenum volume
Large tapered runners with radiused inlets
Tuned runner lengths
Integral vacuum manifold for servo, pressure sensors etc
Compatible with standard or forward mount throttle body
Stock throttle body location to be compatible with most aftermarket FMIC kits
You can see the Cosworth EJ20/EJ25 High Volume Intake Manifold here http://shop.tdi-plc.com/catalog/cosworth-high-volume-inlet-manifold-ej20-ej25-p-16746.html
A full range of high performance components for your Subaru can be seen here http://shop.tdi-plc.com/catalog/parts-c-107_1296_1297_1298.html