Cosworth Stage 1 Kits for FA20 GT86 and BRZ
At last the long awaited new stage 1 performance upgrade kits from Cosworth are available and in stock now!
This is the result of countless of hours of development by the world renowned high performance engineering company Cosworth. With over 50 years of experience at the very highest levels of Motorsport, their R&D and manufacturing capabilities are second to none. This same expertise has been applied to developing and testing all new Cosworth performance packages.
As you can see from the dyno plot above, the increase increase in power and torque is very impressive indeed. Just what your GT86 or BRZ needs!
The programme has been specifically designed with the following features:
Each kit has been professionally designed, developed and tested by Cosworth
Each stage integrates seamlessly with the next, making upgrading a simple and less expensive process
The components of each stage have been engineered to compliment each other perfectly providing optimum performance
Affordable – different stages are available to suit individual budgets
Reliability – Cosworth quality assures performance over the long term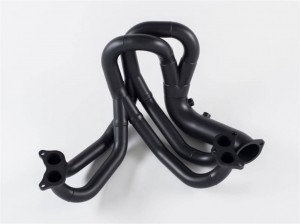 Cosworth FA20 Stage 1a components include:
Cosworth enamel emblem
Cosworth unique authentication plaque
Cosworth high flow air filter
Cosworth low temperature thermostat
Cosworth cat-back exhaust system
ECU programming kit
Cosworth ECU calibration file
Cosworth FA20 stage 1b components include:
All components in stage 1a plus;
Cosworth exhaust over-pipe and front pipe
Cosworth FA20 stage 1c components include;
All components in stage 1b plus;
Cosworth equal length exhaust manifold
The Cosworth FA20 performance upgrade kits can be reviewed and purchased here: https://www.tdi-plc.com/product-category/japanese-cars/toyota-2/toyota-gt86/cosworth-power-packages-2/
All these kits can be delivered to your door anywhere around the world. Alternatively we love to fit it for you!
Please note that Cosworth stage 2 and stage 3 performance upgrade kits will be available soon.
The full range of of FA20 products can be seen here http://shop.tdi-plc.com/catalog/parts-c-107_290_3501_3502.html
Our range of services can be seen here https://www.tdi-plc.com/road-car-optimisation/performance-car-servicing-and-repairs/