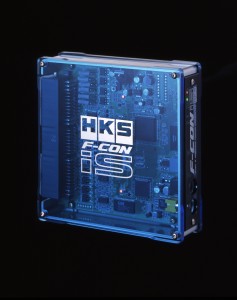 HKS F-Con iS now available for Honda CR-Z
At last – a remapping solution for the Honda CR-Z! Principal HKS distributor Torque Developments Plc is pleased to announce that the powerful F-Con iS engine management system is now available for the hybrid sports coupe.
F-Con iS is the latest version in "Piggy Back" engine management systems offered by HKS. Installation onto the Honda CR-Z is achieved via a comprehensive bespoke plug and play wiring loom – no modifications to the stock Honda harness are required.
By using the maps within the F-Con iS, fuel and ignition control can be fine tuned to unleash the full potential of the CR-Z, particularly in association with HKS's induction and exhaust upgrades – or its stunning GT supercharger conversion, where it controls the Honda's engine management requirements up to a sensational 285 PS! See: https://www.tdi-plc.com/catalog/supercharger-4015-step-p-18739.html
Capable of managing both fuel and ignition functions, the F-Con iS can also retrieve stock ECU diagnostic information and can compensate for stock ECU A/F feedback to maintain the ideal fuelling and ignition.
Both fuel and ignition maps within the F-Con iS feature 4-channel correction trims, which can be switched and defined by any HKS F-Con Powerwriter dealer.
Available now from Torque Developments Plc, the HKS F-Con iS ECU is priced at £816.75 while the CR-Z wiring loom costs an additional £324.50. Prices exclude VAT.