HKS FCON V Pro Power Writer
Torque Developments International is the UK's foremost HKS FCON V Pro Power Writer tuning company for supplying, installing and mapping the legendary HKS FCON V Pro, FCON iS, FCON SZ and FCON S engine management systems.
Having been the original UK HKS dealer (long before any other company), we have a well established and successful track record of mapping the FCON V Pro, FCON S, FCON iS and FCON SZ ECU's for most Japanese cars.
Our Rototest hub dyno and fully ventilated test cell is one of the very best facilities in the UK that's available to the general public. We use only the very best dyno, tuning and diagnostic equipment to ensure that your car is optimised professionally and safely. Our Academy of Motorsport Sciences trained Dyno Technicians are highly experienced and well equipped to map even the most demanding and powerful racing and road engines. Our well-established calibration protocols include optimisation at every RPM, throttle angle, boost pressure and camshaft angle on the hub dyno, then we undertake road test drive cycles to ensure that the drivability is smooth and glitch-free. With decades of experience mapping FCON ECU's at high levels of Motorsport, you can be sure that you're in safe hands.
Please note that the HKS FCON ECU's are designed as a "plug and play" solution so that you just need to purchase the correct wiring harness for your car without the need for complex and costly wiring installations.
To review our dyno testing and mapping facilities, please go to https://www.tdi-plc.com/motorsport/chassis-dyno-testing-optimisation/
To review our ECU mapping services, please go to https://www.tdi-plc.com/road-car-optimisation/engine-management-calibration/
To review the HKS FCON V Pro and FCON iS ECU's and each car application, please visit https://www.tdi-plc.com/index.php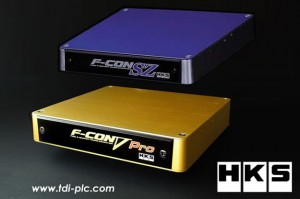 To discuss your individual requirements and find out how we can help, please contact us https://www.tdi-plc.com/contact-us/