Link ECU UK Dealer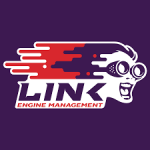 We at Torque Developments International are pleased to have been appointed an official UK dealer for Link ECU's.
Having been at the fore-front of engine optimisation for decades, and with specific expertise in ECU calibration, you can be sure that our supply, installation and tuning service is second to none.
We also offer training courses at the Academy of Motorsport Sciences on ECU calibration which you can learn about by visiting here
We offer the full range of stand-alone (wire-in) ECU's and "plug and play" ECU's, and all Link options/accessories.
Here's a list of Link ECU's for you to review: