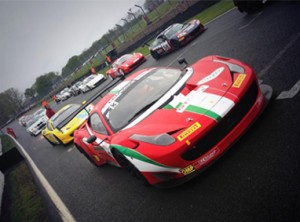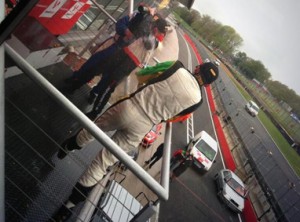 Motorsport Success
Torque Developments International continues to deliver More Motorsport Success. Congratulations to Chris Randall for getting 1st in class at Brands Hatch at the weekend in the GT Cup championship, not to mention an amazing 3rd place on the overall race podium against big budget, works built "GT open" machinery. A real David vs. Goliath victory!
We've been delivering more motorsport success to race teams and privateers since 1984, and expect to continue doing so well into the future.
There areas of motorsport in which we provide value and results are;
Chassis Dyno Testing and Optimisation: In the competitive world of Motorsport where coming 2nd actually means losing, and when the cost of losing or not finishing is expensive in both financial and emotional terms, you'll want to give yourself the best chance of winning or at least of putting on a very good show.We can help you increase your chances of winning by eliminating uncertainties in the vehicles powertrain and associated systems.With transient and high speed testing and track simulation facilities within our ventilated and sound insulated test cell, our Rototest VPA-R hub mounted chassis dynamometer is capable of delivering enviably repeatable results with an accuracy tolerance of only 0.5%, time after time.The beauty of the system being hub mounted is that the difficulties and inconsistencies associated with tyres and extreme camber and toe angles are entirely eliminated!Also, being a "self-contained" system, the dyno is fully transportable to any venue around the world. All that we need is a 240 volt power supply!So whether it's an evaluation of small changes in strictly controlled race series cars, full powertrain optimisation, on-track environment simulation, or product testing and sign-off, we can provide you with the correct solution with complete discretion when necessary.We're comfortable working with you on a discrete (with NDA) basis or you're welcome to use our name for leverage if that helps you.

Our service is available by the hour, half-day and full day, or longer as required.

Chassis engineering and calibration: Torque Developments International boasts a comprehensive understanding of chassis dynamics, enabling it to evaluate, enhance and optimise high performance and racing car dynamic behaviours. Torque Developments provides precise and effective chassis solutions for applications from a simple spring and damper combination to a clean-sheet suspension design, as well as production car optimisation for specific motorsport purposes.


Chassis Dynamics Capabilities 

Inertia matching: Optimising the vehicle's wheelbase to its mass and moment of yaw
Spring and damper optimisation
Anti roll bar optimisation
Suspension arm/link design and optimisation
Geometry calibration
Limited slip differential optimisation
Tyre evaluation
Roll cage implementation

Chassis Dynamics Facilities

Chassis design/ evaluation software
Corner weight measuring equipment
Vehicle dynamic performance measuring equipment
Arago V3D chassis alignment equipment

Aerodynamics development:High performance vehicles, whether on road or track, always demand extreme levels of dynamic performance and occupant safety. Aerodynamics play a fundamental part of achieving these goals.Torque Developments International is an active developer and innovator of high performance aero technologies. Torque Development's technicians have been involved in designing and refining automotive aerodynamics across a wide spectrum of road and competition disciplines. Several recent successful motorsport projects stand as testimony to the firm's abilities in this highly specialised field.


Aerodynamics Capabilities

CFD modelling
Design
Implementation
Testing

Race Car preparation and optimisation: High performance vehicles, whether on road or track, always demand extreme levels of dynamic performance and occupant safety. This is especially true for racing vehicles, which require high levels of focused attention to suit specific applications and arduous life cycles.
With deep engineering knowledge, Torque Developments International is capable of a wide range of bespoke race vehicle engineering projects ranging from full vehicle builds, to individual component design, development and manufacture.
Torque Developments International is an active developer of high performance vehicle technologies and has been involved in several performance derivatives of mainstream products as well as successful motorsport endurance vehicles.
Torque Development's workshop is fully equipped to undertake an array of work from clean-sheet competition car design, straight forward servicing, gearbox and engine rebuilds to full race preparation and track support. Torque Developments is also happy to undertake car refurbishments and restorations.
Torque Development's capabilities include:
Full and partial competition car preparation
Clean-sheet design
Powertrain design, implementation and testing
Chassis dynamics design, implementation and testing
Aerodynamics design, implementation and testing
Trackside support
Project management
Restoration and updating of older motorsport cars
Servicing and repairs
Race Vehicle Calibration:Motorsport cars require precise calibration in order to achieve optimum performance from track to track, throughout a racing season.Torque Developments believes a flexible approach that adapts to customer needs and ensures smooth project workflow with efficient communication is crucial to developing an optimised vehicle calibration that meets specific performance objectives.Torque Developments staff have proven expertise in optimising the calibration of powertrain, chassis, aerodynamics and tyre packages on numerous motorsport cars, leveraging core competencies into consistent motorsport success on track.
Track side support:We offer trackside support for many different purposes including competition vehicle testing and optimisation, problem solving, race-day servicing and driver tuition.We make this service available on a sub-contract basis to race teams, constructors and other race orientated companies, and also directly to competitors in order to facilitate a successful and enjoyable event.We're available to attend both domestic and international test tracks and race venues.
Race regulations validation: The validation of motorsport technical regulations can be a very contentious issue, one that can be problematic for organisers and competitors alike! Torque Developments International has considerable experience in providing robust, transparent and realistic solutions to this problem, both in-house and trackside. In addition to the validation services, Torque Developments can also provide assistance in relation to composing motorsport series regulations, enabling third parties to leverage its technical expertise into producing rules that deliver real results
Here are some endorsements from professional clients that we have helped recently.
Please contact us if you need any assistance with your racing project.