Motionsport Lotus Elise wins Britcar Championship with Torque Developments
Torque Developments International supported Motionsport's Lotus Elise has won the Britcar Class 1 Endurance GT-N Championship this weekend, taking a well deserved victory after a long and challengine season.
Congratulations and thanks to Motionsport for choosing Torque Developments International for powertain development.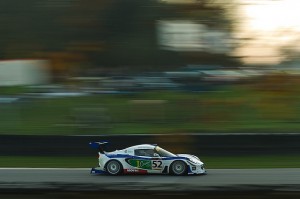 Motorsport cars require precise calibration in order to achieve optimum performance from track to track, throughout a racing season.
Torque Developments believes a flexible approach that adapts to customer needs and ensures smooth project workflow with efficient communication is crucial to developing an optimised vehicle calibration that meets specific performance objectives.
Torque Developments staff have proven expertise in optimising the calibration of powertrain, chassis, aerodynamics and tyre packages on numerous motorsport cars, leveraging core competencies into consistent motorsport success on track.
We offer trackside support for many different purposes including competition vehicle testing and optimisation, problem solving, race-day servicing and driver tuition.
We make this service available on a sub-contract basis to race teams, constructors and other race orientated companies, and also directly to competitors in order to facilitate a successful and enjoyable event.
We're available to attend both domestic and international test tracks and race venues.
Please click here to find out how we can help you.