The UK's Flagship Tuning Company
Torque Developments was established in around 1984 as a specialist automotive engineering operation to fulfil a demand for a high level of technical and practical expertise within the racing and high-performance road car sectors.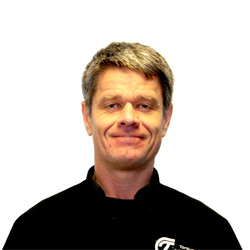 Mark Catchpole : Founder and CEO:
Having successfully completed a world-class apprenticeship and HND at one of the UK's prolific engineering companies, Mark soon after founded Torque Developments International Ltd in 1984 as a business to deliver innovative and effective high-performance engineering solutions to the automotive high performance and racing markets. Having a desire for clear differentiation from its competitors, Mark changed the status of the company to become the first (and still only) Public Limited Company in this market during 1994 to give clients an additional level of confidence in the business.
Mark continued to grow the business and invest in the best facilities and people available, and also take his own MBA studies in order to improve his commercial and management best practices.
Looking forward, Mark is keen to continue to encourage team member continual professional development and to continue to invest in the best. Mark is currently looking at ways to transform the company again, this time to make it an Employee Owned Business to ensure that it remains efficient and effective after his succession.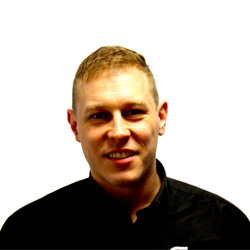 Sam Borgman : Technical Director:
Having previously worked at a well known tuning company and a successful motor racing company, Sam joined Torque Developments International in 2006 as a Sales/Technical Advisor. Having impressed the Board with his knowledge and skills, Sam quickly progressed through the ranks to become the Technical Director of the company.
Being responsible for many successful motor racing endeavours, Sam is in demand from both B2B peers and competitors for his expertise in matters of powertrain, chassis dynamics and aerodynamics.
Sam's latest project is the Academy of Motorsport Sciences, which provides short training courses on various technical subjects. The Academy has been very well received having visitors from all over the world, and has become endorsed by The Institute of the Motor Industry, the Motorsport Industry Association, and several universities and colleges.
Due to his work at the Academy and in competition, Sam has become somewhat of a Thought Leader and is now in demand to provide talks and lectures to industry peers and students all over the UK.
---
In Pole Position
Some Notable industry firsts are:
The 1st (and still only) Tuner in the UK to attain ISO9001 accreditation
The 1st Tuner in the UK to gain automotive Technician Accreditation
The 1st Tuner in the UK to gain EFI university Advanced Certification
The 1st Tuner in the UK to gain Prodrive Chassis Dynamics Certification
The 1st (and still only) Tuner in the UK to PLC status
The 1st Tuner in the UK to have a 4wd rolling road
The 1st Tuner in the UK to install a scientific quality Rototest chassis dyno
The 1st Tuner in the UK to offer facilities in multiple locations
The 1st (and still only) Tuner in the UK to offer freephone 0800 facilities
The 1st Tuner in the UK to modify Japanese cars
No1 in the industry in the terms of net worth