Handling Dynamics

"The chassis must feel right because a sports car is a fun machine, a joy to use that when used properly is a life-affirming experience."
– Sam Borgman – Techincal Director at Torque Developments
We have been helping people to build their perfect four wheel companions since 1983, doing this has taught us that when helping to build an enthusiast's personal idea of perfection listening to driver feedback is literally everything when it comes to generating the perfect handling dynamics.
We understand that to achieve the very best results for our clients we must pay careful attention to the all-important link between the human and the machine, how the car feels in the driver's hands as they offer the steering towards an apex, how the chassis communicates whilst it smoothly checks back into line with a wrist-flick of opposite lock, we start to focus on this key aspect very early on in the car building process.
We have learned that when it comes to real sports cars and real car enthusiasts this tight bond with the machine is every bit as important or perhaps even more important than the ability of the vehicle to set a lap record around a racing circuit.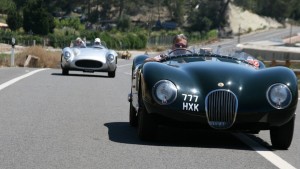 When it comes to improving a chassis we like to start by talking to the driver first and foremost, by talking with the driver we can understand what the end goal should look and feel like. It's once we have this clear target of just what it is we are looking to achieve with a given chassis that we can bring out our big guns in terms of chassis development tools.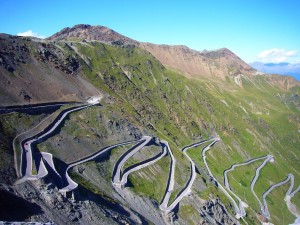 Here at Torque Developments we offer the complete range of services ranging right the way from clean sheet whole vehicle design on one extreme, right the way across to considered and insightful advice on a geometry setup or a tyre choice for your vehicle.
Just some of the Chassis Dynamics services we offer;
Chassis modelling – We can build mathematical models of existing chassis to better understand the nuances of a given design
Complete chassis and suspension system design
Redesigning of front or rear suspension sub-systems to suit a pre-existing chassis
Spring rate advice and selections
Anti roll bar rate advice and design optimisations
Suspension arm/link design, optimisation and modelling
Suspension geometry settings both static and kinematic
Limited slip differential advice and optimisation
Tyre advice, size and shape, construction and compounds
Roll cage and other chassis reinforcements, design and advice
Chassis Dynamics equipment and facilities
Whole Chassis design modelling and evaluation software
Tyre simulation and modelling software
Corner weight measuring equipment with flat patch
Vehicle dynamic performance measuring equipment
Snap-on 3D Arago optical chassis alignment jig
For those interested in the science behind this subject, Sam Borgman our Technical Director has written an excellent white paper which you can read here
https://www.tdi-plc.com/chassis-dynamics-understanding-basics/