Camshaft Testing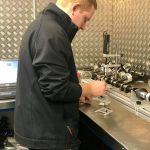 Here at Torque Developments International we merge Craftsmanship skills with Science. The latest addition to our technical capabilities is a new scientific quality camshaft analyser.
We're able to digitally analyse camshaft profiles for the following parameters:
Camshaft lift
Duration
Lobe separation
Acceleration and deceleration
Asymmetry
Seating velocity
Minimum tappet diameter required
Lobe runout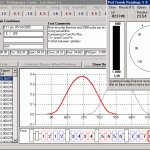 The camshaft analyser can also directly input data into our Engine Analyser software to more accurately determine the performance trends of an engine package.
In additional to our camshaft testing and analysis, our facilities also include airflow test rig, dynamic crankshaft balancing, hub mounted chassis dynamometer, CNC milling, ECU calibration, and general machine shop processes.
Please contact us for further information.