Ford Mondeo Tuning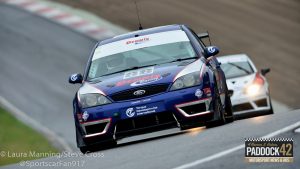 Anyone wanting to cut to the chase and see what high-performance and racing components we offer for the Mondeo, please see the link at the bottom of this page.
You may have noticed that we've deviated into other marques over the years, but we actually started off in the early 1980's as a dyed-in-the-wool Blue Oval specialist!
Concentrating in the beginning on Ford's high performance models; Escort Mexico, RS2000 and Capri, as the years passed we progressed on to the XR2, XR3, XR2i, XR3i, Fiesta RS Turbo, Escort RS Turbo, XR4i, XR4x4, Capri 2.8 Injection, Sierra Cosworth etc.
Back in the day, what differentiated us from our contemporaries and peers was whereas they would tend to use bolt-on products for their cars, we would actually design and produce products to perform better. It was this attitude of striving to be different and better that drove us to have the 1st 4×4 rolling road dyno in the UK, which was back in the late '80's, have our own flow-bench for developing and test cylinder heads/intakes/exhausts etc, develop software for calculating camshaft designs (which was better than any of the  big camshaft companies had) etc.
Some of the notable Ford products we designed and produced are:
Ford CVH 1.8 and 1.9 stroker kits
Ford CVH intake plenum
Ford YB 2.4 stroker kits
Ford Cologne V6 3.3 stroker kits
Ford Cologne V6 aluminium 6-port cylinder heads
Ford Essex and Cologne V6 steel helical teeth adjustable timing gears
Ford Pinto SOHC aluminium cylinder heads
Our own range of camshafts for most Ford engines
We continued with the Ford brand to a lesser degree in subsequent years, and produced some impressive projects for clients including an endurance-spec Focus RS which competed successfully in various racing formats, and many private-client fast-road projects.
If you're familiar with the Mondeo tuning world you may well be aware of Dennis Hays' racing  exploits at Dennis Racing, and his dash cam racing activities are on Youtube. Dennis has been our  Master Tech and Workshop Manager for well over a decade, and is a crucial member of our team. Over the years, the collaboration between ourselves and Dennis Racing has enabled us to develop many racing and high-performance road products for the Ford Mondeo, which have been tested time and time again on the race track where there is nowhere to hide, and proven to perform and be reliable. Dennis has had many victories using our products and processes.
We have started making some of the Ford Mondeo Tuning products available which you can see here.
For info on our full range of services please go here.