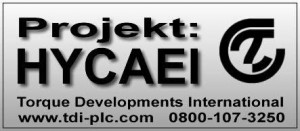 Honda CR-Z – MUGEN Air box Installation
Having reduced the exhaust back pressure in part 2 of this blog, we turned our attention to minimising the intake restriction that creates a depression in the intake flow path which reduces engine performance.
Nick liked the look of the MUGEN high performance air box, and duly instructed us to install one.
As you would expect from MUGEN, the quality of the kit is exemplary and the fitment is perfect, taking approximately 1 hour to install.
Below you can see the MUGEN high performance air box kit installed on the CR-Z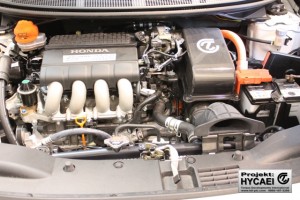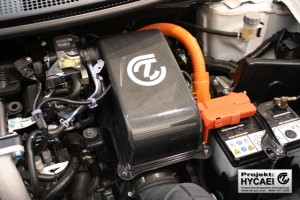 Here's the dyno chart for the standard air box and MUGEN air box, which shows a healthy improvement throughout the speed range.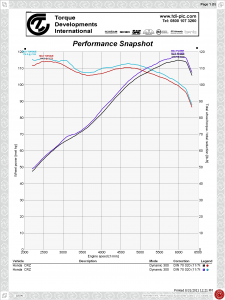 The MUGEN air box kit can be purchased here
Road cars normally have entirely different objectives to competition vehicles so we pay very careful attention to criteria such as noise/vibration/harshness, performance linearity and balance, maximising vehicle and driveline life span etc in order for the driver to derive maximum pleasure from the driving experience as well as delivering impressive performance.
Our performance packages are professionally developed tuning paths that we have split into two streams in order to satisfy a broad spectrum of differing expectations. We call these streams "Sports" and "Super Sports" within which there are up to three levels of upgrades. Each stream and each upgrade has been carefully considered to provide an optimised package to provide an excellent blend of engine, chassis and braking performance.
Sports Tuning Packages
Our "Sports" range of tuning packages has been designed especially so that as many people as possible can access the exciting world of car tuning and car personalisation.
Whilst building this range of packages we have deliberately concentrated on suggesting parts which we know to perform extremely well but which cost a little less than some of the alternative parts in the market.
So for all of the cost savvy tuners you now have our personal recommendations as to what is really worth a look at when you are working within a budget.
Super Sports Tuning Packages
Our "Super Sports" range of tuning packages has been designed with nothing but ultimate results in mind.
To build these tuning packages we allowed our engineer's to operate free from cost constraints and instead concentrate solely on choosing products which exhibit the very best in design integrity and manufacturing quality.
For when you have some room in your budget and only the very best automotive engineering will do.
Tuning Menu
Within the "Sports" and "Super Sports" paths we have developed a menu of up to three levels tuning:
S Pack: Entry level upgrade package
R Pack: High level upgrade package
X Pack: Extreme level upgrade package
Custom Tune
For vehicle models which we do not offer Sports or Super Sports upgrade paths, we are able to advise you and provide a solution to suit your objectives, so please contact us to discuss your specific requirements. You can also select components yourself from our web store.