Lamborghini Gallardo Supercharger System
We're delighted to be offering this professionally developed high-quality bolt-on supercharger system for the Lamborghini Gallardo for models 2009 onwards.
Using the legendary Eaton positive displacement TVS supercharger (as used by several prestige vehicle manufacturers such as Jaguar, Mercedes etc) to provide life-long durability, the whole system is engineered to provide instant throttle response and a smooth transition and a huge increase in torque leading to very impressive performance.
Positive boost pressure is available from as low as 1500rpm and continues unabated through to the red line and 760hp! Torque delivery is nothing short of astonishing at 600 ft/lbs, and is linear so that the engine performance remains predictable and satisfying, similar to that of the V12 engine.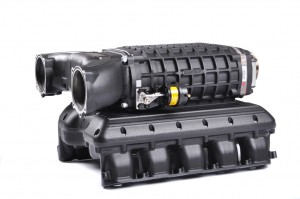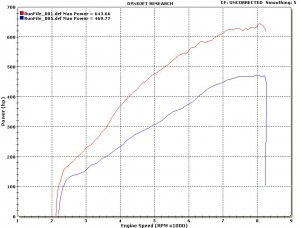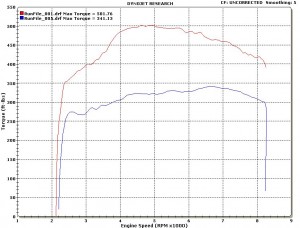 Of course the vehicle performance is completely transformed with a 0-60mph time of 3.1 seconds and a quarter mile time of 11 seconds @ 127.3mph, but it's the mid-range in-gear acceleration that is most impressive and that you will use every time you drive the car!
The system has been professionally engineered and is fully reversible if needed. A new intake manifold incorporates a high flow/high-efficiency water to air intercooler system to manage and maintain optimal charge-air temperature, larger fuel injectors take care of the increased full-throttle fuel demand,  and of course, a carefully calibrated ECU file with optimised camshaft timing, ignition timing and air/fuel ratio is provided. All parts necessary are included in the kit.
The Lamborghini Gallardo Supercharger System kit contents:
Eaton TVS2300 roots supercharger
6061 Aluminum intake manifold
Internal bypass system
High flow dual throttle body inlet
Air water charge cooler system
Polypropylene water reservoir
OEM high-density water radiator
Bosch water pump
High capacity Hitachi fuel injectors
Hard anodised 6061-T6 aluminium bracket
OEM 7 rib serpentine belt and tensioner FEAD
High flow MAF housings
2x K&N induction filters with pre-filters
Hex Flash ECU tuning programming cable
The kit can be reviewed and purchased here http://shop.tdi-plc.com/catalog/engineering-supercharger-p-18897.html
The full range of Gallardo upgrades and tuning components can be seen here http://shop.tdi-plc.com/catalog/parts-c-1_179_180_181.html
Our professionally developed performance packages can be seen here https://www.tdi-plc.com/lamborghini
Do you need any repair or service work done? You can find out how we can help here https://www.tdi-plc.com/road-car-optimisation/supercar-sanctuary/