Mitsubishi Evo X SST Transmission Upgrades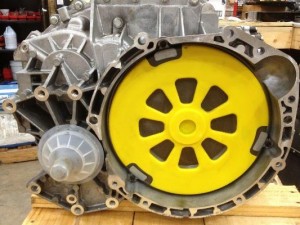 Torque Developments International has been at the forefront of high performance engineering and upgrades since 1984, and can now offer Mitsubishi Evo X SST transmission upgrades, components and installation.
A very impressive car indeed, the Evo X SST is constrained from substantial increases in performance due to the limitations of the standard transmission.
Fortunately we're able to solve this issue by way of a range high performance upgrade components, and a rebuild and installation service.
The first upgrade to do, regardless of whether you have a standard or uprated engine is to install a high performance SST transmission cooler kit. Lowering the temperature of the transmission fluid improves performance and reliability. We recommend the HKS DCT cooler kit for this purpose although there are others available. If your engine has higher than standard power, this kit is absolutely essential!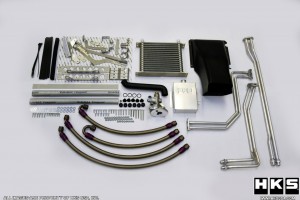 A further cooling advantage can be had by installing a high capacity transmission sump. Having a 2 litre larger fluid capacity with an aluminium fin construction, further helps to maintain reduced temperatures.
Once the transmission cooling is taken care of it's time to pay attention to the internals. Upgrades are offered in 3 stages to suit the intended engine torque. The stage 1 uprated clutch kit is good for 500ft/lbs, The stage 2 uprated clutch kit is good for 600ft/lbs, and the stage 3 kit is good for 700ft/lbs! Please check the links above to review them.
With any of the above upgrades, you should also change the fluid to Pro Gold. SSP Pro Gold is a high-tech transmission fluid developed from the latest base oil and additive technology. Created especially for the newer DCT transmissions, Pro Gold exceeds clutch friction and wear protection requirements for all DCT transmissions. Pro Gold fluid is a extreme performance synthetic fluid suitable for use in all DCT set ups, and is specially formulated to protect your transmission in daily driving to full Race applications.
We will be happy to supply the components, to rebuild your transmission, or do the entire installation.
To review our full range of upgrade components please go to http://shop.tdi-plc.com/catalog/parts-c-107_439_2717_2726.html
To review our range of performance car services please go to https://www.tdi-plc.com/performance-car-optimisation/performance-car-servicing-repairs/