Honda Civic Type R's FN2 MUGEN alloy oil filler cap 
The MUGEN brand is synonymous with extracting unlimited performance and style from the Honda range of cars, thanks to its extensive portfolio of ultra high quality upgrade components, both large and small.And one of the most accessible ways of getting a touch of that MUGEN magic has just been launched for the Honda Civic Type R FN2, in the form of MUGEN alloy oil filler cap.
Specifically designed for the Civic Type R's K20A I-VTEC engine, the MUGEN oil filler cap is machined from a single piece of billet aluminium, which is then hard 'allumite' finished in a choice of colours including blue, black, gold, red and silver.
Topped off by the iconic MUGEN logo in black on a white background, the MUGEN K20A billet alloy oil filler caps are a direct replacement for the factory Civic Type R FN2 plastic item (they also fit Civic Type R FD2 / EP3 and Integra DC-5 models.)
The Honda Civic Type R's FN2 MUGEN alloy oil filler cap are available now from principal MUGEN stockist Torque Developments International Plc, please see here to buy http://shop.tdi-plc.com/catalog/engine-hardware-technology-c-107_108_2719_2721_2766.html?page=2&sort=2a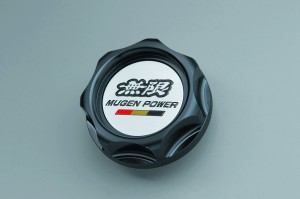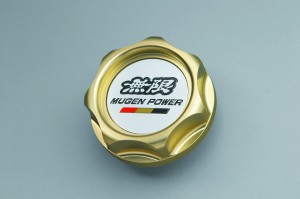 During the winter of 2007 M-TEC Company Limited of Japan announced a new initiative – the formation of MUGEN Euro Company Limited in the UK and the establishment of a MUGEN-POWER racing and high performance engine facility in Northampton in the UK's 'Motorsports Valley' by July of that year.
After a little more than four years from the ground-up start, MUGEN EURO has supplied approaching 400 competition engines. In addition, we have: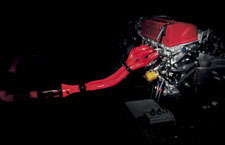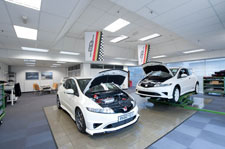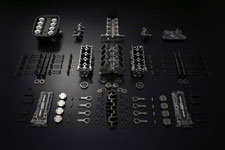 Established a presence throughout Europe with a network of technical and business partners, including famous Italian (and fellow HONDA-associated) company JAS Motorsport.
Acted as official distribution channel, exclusively for competition use, of the 2.0 litre K20A engines to engine preparation companies and car constructors in the UK and continental Europe, achieving necessary FIA homologations of engines and components with the co-operation of HONDA.
Entered rallying for the first time in MUGEN's history via the FIA's R3 rally class, resulting in immediate success and ongoing customer orders for JAS-prepared Civic cars with MUGEN engines.
Successfully supported a private entrant with engine supply and technical backup in the highly competitive Swedish Touring Car Championship and European TCC, frequently beating full manufacturer teams, and starred in a one-off outing in the World Touring Car Championship (WTCC) at Macau..
Introduced MUGEN premium products to the UK market via approved retailers (including selected HONDA dealers) for a range of HONDA models.
Produced a very high performance limited-edition road-going version of the HONDA Civic Type-R named the Type-R MUGEN for HONDA UK, which received glowing reports from the media and from the happy owners.
With Ariel Motor Company, produced the ATOM-MUGEN extreme sportscar which has received similar publicity and media praise as the Type-R MUGEN.
Begun a development programme of the petrol/electric hybrid HONDA CR-Z car, to make its image more sporting and its performance genuinely enhanced, and to research the best means of expanding this technology for road and track use in the future.