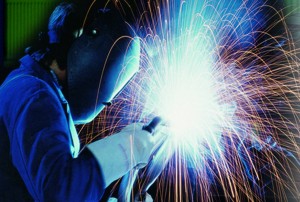 Race Car Fabrication
We've recently invested in training and new equipment to improve our manufacturing and fabrication capabilities.
First in line to benefit from these facilities are a new range of exhaust manifolds which have special internal aerodynamic features as well as benefitting from our pulse tuning expertise. What this space!
We can now undertake most types of alloy and stainless fabrication and welding processes, so please let us know if you have any requirements.
Chassis Engineering
Torque Developments International boasts a comprehensive understanding of chassis dynamics, enabling it to evaluate, enhance and optimise high performance and racing car dynamic behaviours.
Torque Developments provides precise and effective chassis solutions for applications from a simple spring and damper combination to a clean-sheet suspension design, as well as production car optimisation for specific motorsport purposes.
Chassis Dynamics Capabilities 
Inertia matching: Optimising the vehicle's wheelbase to its mass and moment of yaw
Spring and damper optimisation
Anti roll bar optimisation
Suspension arm/link design and optimisation
Geometry calibration
Limited slip differential optimisation
Tyre evaluation
Roll cage implementation
Chassis Dynamics Facilities
Chassis design/ evaluation software
Corner weight measuring equipment
Vehicle dynamic performance measuring equipment
Arago V3D chassis alignment equipment
High performance vehicles, whether on road or track, always demand extreme levels of dynamic performance and occupant safety. This is especially true for racing vehicles, which require high levels of focused attention to suit specific applications and arduous life cycles.
With deep engineering knowledge, Torque Developments International is capable of a wide range of bespoke race vehicle engineering projects ranging from full vehicle builds, to individual component design, development and manufacture.
Torque Developments International is an active developer of high performance vehicle technologies and has been involved in several performance derivatives of mainstream products as well as successful motorsport endurance vehicles.
Torque Development's workshop is fully equipped to undertake an array of work from clean-sheet competition car design, straight forward servicing, gearbox and engine rebuilds to full race preparation and track support. Torque Developments is also happy to undertake car refurbishments and restorations.
Torque Development's capabilities include:
Full and partial competition car preparation
Clean-sheet design
Powertrain design, implementation and testing
Chassis dynamics design, implementation and testing
Aerodynamics design, implementation and testing
Trackside support
Project management
Restoration and updating of older motorsport cars
Servicing and repairs